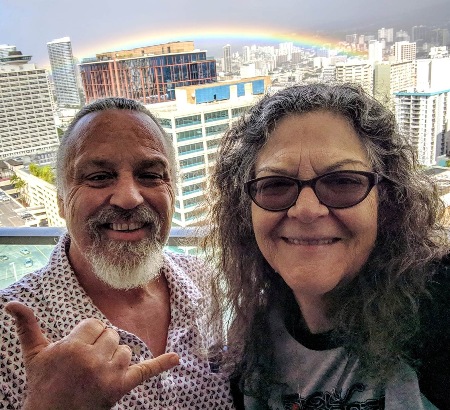 Office: (808) 959-8360 Fax: (808) 959-5645 E-Mail: hilokennels@gmail.com


On Facebook: @hilokennels

Who Are We?

David & Jenipher Jones

We've lived in Hawaii and raised our sons in Hilo since 1994. David attended Kalani High School, then Chaminade on Oahu. Our property in Waiakea Uka totals 4 acres with gorgeous views, tropical breezes and plenty of sunshine to keep our Guests happy.

We had managed a pest control company from 1996 to 2009, based in Hilo with a second office in Kona. We developed a true love of working with dogs from our experience with Sugar, a Jack Russel trained in Florida as a TERMITE DETECTION dog. Sugar helped us with Termite inspections all over the Big Island, and was an especially welcome annual visitor for several years at The Pines II in Kona. We quickly realized just how amazing dogs are!